Garinger High School

CLICK BELOW AND ENJOY THIS BEAUTIFUL

LIGHT SHOW WITH TSO PERFORMANCE!!!!

______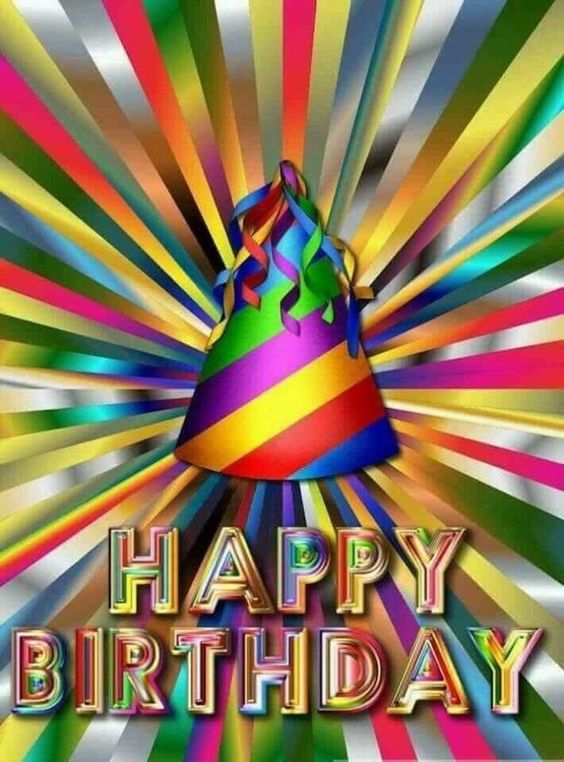 _________
A VERY HAPPY BIRTHDAY TO ALL OUR DECEMBER CLASSMATES. PLEASE REMEMBER TO SEND A BIRTHDAY EMAIL
12/4 CHARLES H BLANKENSHIP
12/6 MARGARET ANN SMITH (MATTHEWS)
12/8 GLENDA WHITMAN (GRANT)
12/14 ROBERT B KIRKPATRICK
12/16 SYLIVA JOHNSON (LAWRENCE)
12/21 KENNETH MARVIN GASQUE
12/21 CLYDE DEATON RICHARDS
12/22 NOEL G LONG
12/25 DEWARD DOUGLAS
12/31 JACK R WHITMAN
________

HELLO ALL!!!
WE REALIZE IT IS FOUR (4) MONTHS OUT BEFORE OUR
BIRTHDAY PARTY MARCH 14, 2020, SEEMS LIKE A LONG TIME, BUT IT WILL BE HERE BEFORE YOU KNOW IT.
IN ORDER TO MAKE ARRANGEMENTS WITH OUR FACILTY AND OTHER SERVICES, WE NEED TO HAVE A GENERAL IDEA OF ATTENDANCE.
WE UNDERSTAND IT'S DIFFICULT TO MAKE PLANS TOO FAR IN ADVANCE AND THIS DOES NOT SERVE AS A COMMITTED REGISTRATION , WE WILL SEND REGISTRATION REQUEST LATER. WE SIMPLY NEED A CLOSE ESTIMATE OF EXPECTED ATTENDEES.
PLEASE SEND US AN EMAIL AND LET US KNOW IF YOU PLAN TO ATTEND ASAP. THANK YOU
JOY - fjoycoble@gmail.com
OR
Betty - danderson1@carolina.rr.com
CLASS OF '62 75Th (+) BIRTHDAY BASH
DATE: March 14, 2020 TIME: 3:30p to 8:30p
WHERE: William Davie Park Center – 4635 Pineville-Matthews Road (Hwy 51) Charlotte NC
4:00p CATERING: BBQ, PULLED BBQ CHICKEN, SLAW, MACARONI/CHEESE AND BAKED BEANS, TEA/COFFEE AND BIRTHDAY CAKE
DRESS: CASUAL
TOTAL COST: $25.00 PER PERSON
_____________
IN OR OUT OF TOWNERS
The Hilton Garden Inn Waverly
7415 Waverly Walk Charlotte NC – (704) 992-9900
Group Rate $119 per night – reservation link hiltongardeninn.hilton.com/en/gi/groups/personalized/C/CLTCWGI-G62
We will have a Meet n' Greet in the lobby of the Hotel on Friday evening. Look for more info on Meet n' Greet to follow.
_____________
We will be sending notice of registration via email over the next few days
______________
MARK YOUR CALENDARS AND MAKE YOUR PLANS NOW
LOOKING FORWARD TO ANOTHER FUN EVENING WITH FRIENDS
__________
SCROLL TO BOTTOM FOR GREAT IDEAS AND VOTE WHICH IDEA YOU THINK IS BEST
PLEASE EMAIL JOY WITH YOUR CHOICE
*****************

HELP!!!! EMAILS ON THE BELOW CLASSMATES HAVE BEEN RETURNED TO US. WE NEED CURRENT EMAIL ADDRESSES IF YOU HAVE CONTACT WITH ANYONE PLEASE ASK THEM TO UPDATE THEIR PROFILE OR SEND US THEIR CURRENT EMAIL ADDRESS
Brenda Kaye Fincher (Culp)
somewhere1700@yahoo.com
08/07/19
VIEW
Mary Jane Walsh (DeLeeuw)
johnsdeleeuw@yahoo.com
08/07/19
VIEW
Carl Allison (Al) Wilson
alwilson@sc.rr.com
08/07/19
VIEW
Gary Eugene Gettis
gettis55@cox.net
08/07/19
VIEW
Brenda Lloyd Bray (Carpenter)
b.carpenter51@yahoo.com
08/07/19
VIEW
James Floyd Smith
smithstallings@aol.com
06/15/19
VIEW
Elizabeth Anne Stacy (Cooke)
elizabethcooke44@yahoo.com
06/15/19
VIEW
Mary Celia Pickens (Poore)
poorepoogan@aol.com
06/15/19
VIEW
John J. Nicholaides III
gynnwmn@aol.com
06/15/19
VIEW
David Lewis Sparrow
dls1@suddenlink.net
06/15/19
VIEW
Daniel Kenneth Meigs Jr.
dmeigs@ec.rr.com
06/15/19
VIEW
Betty Sue Dyal (Farrar)
rsfarrar@carolina.rr.com
06/15/19
VIEW
Michael Neal Lackey
mikelackey@windstream.net
06/15/19
VIEW
James Edward Helms
jhelms@wesco.com
06/15/19
VIEW
VIEW
Marian Elizabeth Gay (Little)
marianlittle@yahoo.com
11/02/18
VIEW
Lavinia Ann Sutton (Hoover)
ann.s.hoover@bankofamerica.com
11/01/18
VIEW
Martha Faye Kanipe (Cochran)
mcochran15@carolina.rr.com
10/10/18
VIEW
Sylvia Jean Griffin (Burns)
jeanburns@carolina.rr.com
10/10/18
VIEW
8
VIEW

IF YOU KNOW OF ANYONE WHO IS IN THE HOSPITAL OR EXPERIENCING HEALTH PROBLEMS LET US KNOW

AND

Please remember to

keep them in your thoughts and prayers by staying in touch through our website.

_________
Please note

If your birthday is not listed in the upper right column of current month upcoming birthdays or listed below with current month's birthdays, please let me know.

____

_________

12/4 CHARLES H BLANKENSHIP

12/6 MARGARET ANN SMITH (MATTHEWS)

12/8 GLENDA WHITMAN (GRANT)

12/14 ROBERT B KIRKPATRICK

12/16 SYLIVA JOHNSON (LAWRENCE)

12/21 KENNETH MARVIN GASQUE

12/21 CLYDE DEATON RICHARDS

12/22 NOEL G LONG

12/25 DEWARD DOUGLAS

12/31 JACK R WHITMAN

________

WE LOOK FORWARD TO ALL
WEBSITE SUGGESTIONS.

EMAIL DIRECTLY (fjoycoble@gmail.com)
___________________________

THIS MONTHS LAUGHS

INFO THAT YOU SHOULD KNOW ABOUT OUR WEB SITE
PRIVACY NOTICE: All contact information (address, phone number, e-mail address) entered into this website will be kept confidential. It will not be shared or distributed. Your contact information is private: your street address, e-mail address, and phone number cannot be seen by the classmates unless you grant permission on your Profile. When someone clicks on your name, the only contact information they will see is your city and state and whatever information about yourself you choose to put on your Profile. Unless you explicitly grant your permission, your email address is not visible, although an email can be sent to you using the contact box at the bottom of your Profile page.
Email notifications from this web site: For those of you with spam blocking or email filtering capabilities, please add noreply@classcreator.net to your email account as a safe sender in order to receive email communication from this web site. We do not want to receive "bounce back" emails and don't want you to miss receiving emails from other classmates! :)
IF YOU KNOW ANYONE WHO HAS NOT JOINED OUR WEB SITE. PLEASE GET IN TOUCH WITH THEM AND ASK THEM TO JOIN. EFFECTIVE 1/1/14, WE WILL NO LONGER BE ABLE TO SEND EMAILS FROM THE WEB SITE TO NON-REGISTERED USERS DUE TO PRIVACY LAWS. REMEMBER OUR WEB SITE IS FREE TO ALL MEMBERS. IT IS SAFE AND CONTINUES TO BE A PRIVATE SOURCE OF COMMUNICATING WITH OUR CLASSMATES.
Classmate Hits 66,536

KEEP YOUR PROFILE UP TO DATE WITH YOUR CURRENT EMAIL ADDRESS
We are unable to send you an email unless you update your email address.
Send Joy an email with questions

fjoycoble@gmail.com
FOUR THINGS TO REMEMBER THAT YOU CANNOT RECOVER IN LIFE
1. THE STONE - after it's thrown
2. THE WORD - after it's said
3. THE OCCASION - after it's missed
4. THE TIME - after it's passed
_________________________
NEW OPTIONS ARE NOW AVAILABLE. PLEASE GO TO YOUR PROFILE PAGE AND CHECK IT OUT. YOU CAN NOW POST "THEN, NOW AND YEARBOOK" PHOTOS AS WELL AS PERSONAL VIDEOS. DETAILS ON HOW TO POST ARE RIGHT AT YOUR FINGERTIPS. PLEASE GIVE US YOUR COMMENTS TO HELP US MAKE OUR WEB SITE FUN FOR ALL CLASSMATES.
_____________________
2019 GREAT IDEAS!!!!
COVER FLAPPER CHAIN WITH A STRAW TO KEEP STRAIGHT
_________
STORE PHONE ACCESSORIES IN EYEGLASS CASE
___________
MAKE A ROUTER COVER WITH BOOKS
__________
SWIM NOODLES TO KEEP BOOTS UPRIGHT
______________
LAST BUT NOT LEAST THE MOST POPULAR HACK

GREAT PLACE FOR HIDING A KEY
Glue a rock to top of empty pill bottle, place extra key and bury in the ground so that only the rock shows.