Garinger High School



IT IS WITH SADNESS THAT I ANNOUNCE ONE OF OUR FAVORITE COMMITTEE MEETING PLACES JIMMIE'S RESTAURANT IN MINT HILL IS CLOSING EFFECTIVE 10-10-2020. IT HAS LONG SINCE BEEN A GATHERING SPOT AND MEETING PLACE FOR MANY GHS CLASSES AND FRIENDS. WE WERE ALWAYS WELCOMED. THEY CONTINUALLY GAVE GHS ALUM SPECIAL SEATING AND GREAT SERVICE.
THANK YOU, JIMMIE'S, YOU WILL BE MISSED.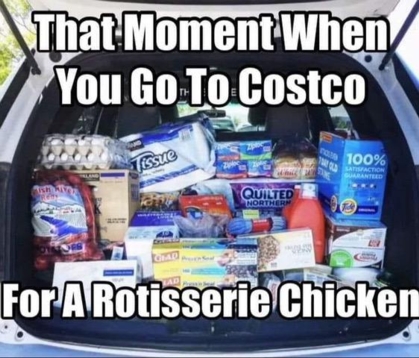 ______


HAPPY BIRTHDAY TO OUR OCTOBER CLASSMATES, DON'T FORGET TO SEND YOUR FRIENDS A BIRTHDAY MESSAGE!
10/1 KATHY FUNDERBURKE (NUNNALLY)
10/2 GLORIA BENNETT (OWEN)
10/2 PAMELA HOUSE (BARNES)
10/2 PHYLLIS SKIDMORE (COE)
10/7 HENDRICK (RICK) DUKE III
10/7 LOIS HAGER (BYRD)
10/8 SHERRY STEGALL (WUERGLER)
10/9 RANDY HOWELL
10/10 RODNEY J MILLER
10/11 D PATRICK HEADEN JR
10/12 PEGGY JO SIMS (CAMERON)
10/13 PAMELA JO WILLIAMS (WILLIAMS)
10/14 W BROOKS CULLINGFORD
10/14 L CLIFF HAMMOND
10/16 LOUISE GRAHAM (SHEYDA)
10/18 BILLY J MILLS
10/18 ROBERT L MILLS
10/21 J DOUG EZELL
10/25 MARION A PRAGER (ADAMS)
10/26 RICHARD M MINDAY
10/28 MELVIN (MEL) ESTES
10/31 SHERRY DONALDSON-BROWN-GILLELAND
____________________
_______
PLEASE CHECK YOU SPAM OR JUNK MAIL REGULARLY TO BE SURE YOUR EMAILS ARE NOT ENDING UP IN ONE OF THOSE MAIL BOXES. IF YOU DO FIND AN EMAIL FROM OUR WEBSITE IN SPAM OR JUNK, RIGHT CLICK THE EMAIL, WHEN THE LINK COMES UP SCROLL DOWN TO "JUNK" AND THEN CLICK ON "NOT JUNK". ALL FUTURE GHS EMAILS WILL THEN COME TO YOUR IN BOX. THIS IS CALLED "WHITE LISTING" THE SENDER.
IF YOU KNOW OF ANYONE WHO IS IN THE HOSPITAL OR EXPERIENCING HEALTH PROBLEMS LET US KNOW
_________
Please note

If your birthday is not listed in the upper right column of current month upcoming birthdays or listed below with current month's birthdays, please let me know.

____

WE LOOK FORWARD TO ALL
WEBSITE SUGGESTIONS.

EMAIL DIRECTLY (fjoycoble@gmail.com)
___________________________
THIS MONTHS LAUGHS





INFO THAT YOU SHOULD KNOW ABOUT OUR WEB SITE
PRIVACY NOTICE:

All contact information (address, phone number, e-mail address) entered into this website will be kept confidential. It will not be shared or distributed. Your contact information is private: your street address, e-mail address, and phone number cannot be seen by the classmates unless you grant permission on your Profile. When someone clicks on your name, the only contact information they will see is your city and state and whatever information about yourself you choose to put on your Profile. Unless you explicitly grant your permission, your email address is not visible, although an email can be sent to you using the contact box at the bottom of your Profile page.
Email notifications from this web site: For those of you with spam blocking or email filtering capabilities, please add noreply@classcreator.net to your email account as a safe sender in order to receive email communication from this web site. We do not want to receive "bounce back" emails and don't want you to miss receiving emails from other classmates! :)
Classmate Hits 76,613

KEEP YOUR PROFILE UP TO DATE WITH YOUR CURRENT EMAIL ADDRESS
We are unable to send you an email unless you update your email address.
Send Joy an email with questions

fjoycoble@gmail.com
_________________________
NEW OPTIONS ARE NOW AVAILABLE. PLEASE GO TO YOUR PROFILE PAGE AND CHECK IT OUT. YOU CAN NOW POST "THEN, NOW AND YEARBOOK" PHOTOS AS WELL AS PERSONAL VIDEOS. DETAILS ON HOW TO POST ARE RIGHT AT YOUR FINGERTIPS. PLEASE GIVE US YOUR COMMENTS TO HELP US MAKE OUR WEB SITE FUN FOR ALL CLASSMATES.
_____________________
•

Summer 2020 Newsletter

Volume 6 Issue 1 | Summer 2020

Perseverance in the Midst of a Pandemic...

2020 has been quite the unusual year!
We at the Garinger Education Foundation hope you are all well. While all of us have been sheltering at home, the work of the Garinger Education Foundation has continued.

This past spring semester and moving into the fall semester, the COVID-19 pandemic is creating many challenges for our GEF Scholars. As the GEF scholarship team works to get status updates on our Scholars before the start of the fall semester, we have already determined that a number of them have lost key sources of funding due to loss of work-study programs and part-time jobs. In many cases, their parents' jobs have been impacted by the global pandemic eliminating yet another source of support. Remote learning also requires up-to-date laptops and access to good internet at home – another financial burden.

Despite facing these additional hardships, our GEF Scholars continue to persevere and succeed. This spring, 8 GEF Scholars earned their 4-yr degrees! In the 4-year scholarship program as of spring semester 2020, GEF had 37 active scholars with an average cumulative GPA of 3.25. In May, 13 new 4-year GEF scholarships were awarded and accepted by members of the Garinger High School Class of 2020.

The incentive award scholarship partnership with Central Piedmont Community College (CPCC) continues to offer many Garinger grads an affordable path to achieving their career goals. Whether it is working towards a certificate, an Associates degree, or transferring to a 4-year institution, CPCC remains the most cost effective path for our graduates. As of this July, over 40 Garinger graduates attending CPCC are eligible for this scholarship program. The average cumulative GPA of this hardworking group of GEF Scholars is 2.9 with 12 recipients earning over a 3.5 cumulative GPA.


The work cannot continue without your support!
As expected with all of the uncertainty surrounding this pandemic, donations have slowed. Please consider a financial contribution now to help sustain the important work of
Changing Lives, One Scholarship At A Time.

DONATE NOW!

GEF/UNC-Charlotte College of Computing and Informatics/
Red Ventures Partnership


The Garinger Education Foundation is excited to announce a new public-private partnership with UNC Charlotte, the UNC Charlotte College of Computing & Informatics, and Red Ventures, a portfolio of digital companies that brings consumers and brands together through customized online experiences. This partnership will annually provide four high-performing Garinger High School graduates with the opportunity for FULL funding to pursue their degrees at UNC Charlotte in the College of Computing & Informatics.

Scholar Update


Meet Marina Hernandez,
recipient of the 2016 Garinger Education Foundation
Archie Monroe Carlyle Vietnam Memorial Scholarship.
Marina has utilized her scholarship to graduate with an Associates degree from CPCC and, continues, pursuing her Bachelors degree at Delaware State University.

Click here to read more...




Announcing the Garinger Education Foundation
2020 Scholars!!!

Scholar
Jaela Agee

Abril Corona Aguilera
Gustavo Henriquez
Madina Maingua
Sintyna Martinez
Lisbeth Martinez Santiago
Haider Mughal
Cindy Nguyen
Han Nguyen
Kahrie O'Neal
Teh Li Peh
Camila Rameriz
Linda Tran
Cameron Twiggs

Academic Institution Attending
UNC Greensboro
UNC Chapel Hill
CPCC
UNC Charlotte
UNC Chapel Hill
UNC Charlotte
UNC Charlotte
UNC Charlotte
UNC Chapel Hill
Winston Salem State
UNC Charlotte
UNC Charlotte
UNC Charlotte
UNC Charlotte

Garinger Education Foundation 2020 Officers

Chairman
President
Vice President
Treasurer
Secretary


Jack Brayboy
Brian Fulbright
Margaret Genkins
Kent Estep
Lynna Estep

Congratulations to the 2020 GEF Scholar College Graduates!!!!

Scholar Graduate
Carlos Gonzalez
Yeibin Sanchez
Andy Sandoval
Thao My Nguyen
Chioma Opara
Verolinka Slawon
Brielle Whitman
Selah Grant

Institution Graduating From
UNC Charlotte
UNC Charlotte
UNC Charlotte
UNC Charlotte
Western Carolina University
Appalachian State University
Appalachian State University
NC A&T University


A Few Words from Our President...

Earlier this year, the Foundation was humbled by a generous gift of over $41,000 made by the estate of Phyllis Hargett Shumaker (class of '65). While I did not know Phyllis, I was able to speak at length with her daughter Jennifer. It is obvious that the world was a better place with Phyllis being a part of it. As a volunteer of the Foundation, our work can sometimes be arduous. To hear that Phyllis had only three beneficiaries – her family, her church, and her high school, lets me know that the hard work is appreciated and invigorates all of us in the Foundation to continue working hard to ensure all our graduates have a shot at improving their lives through higher education.
Phyllis – Thank You.

Brian Fulbright




How Can You Get Involved??

GEF is currently seeking individuals who are passionate about our mission to serve as Board Members. We are an all-volunteer board. Experience in the following areas is most helpful: community/charity work; teaching or mentoring, serving on a non-profit organization board, marketing expertise, financial skills, computer expertise, fund-raising, technology, communication, event planning, administration, strategy development, financial, business/professional experience.



Did you know EVERY time you shop at Amazon, you could be supporting the Garinger Education Foundation???
When you shop at AmazonSmile, Amazon will donate 0.5% of the purchase price to the Garinger Education Foundation. Support us each time you shop.
Click HERE to Start Shopping

The mission of the Garinger Education Foundation is to provide scholarship opportunities to graduating students and to enhance the educational program at Garinger High School by developing and supporting initiatives that improve the educational environment for students, teachers, administrators and parents.


Your generous support of the

Garinger Education Foundation is greatly appreciated!






•