Garinger High School


GHS 1962 Classmates
TODAY'S LAUGH
I CHANGED MY PASSWORD ON MY COMPUTER TO "INCORRECT" . NOW WHEN I FORGET IT, I ALWAYS GET A REMINDER "YOUR PASSWORD IS INCORRECT"
SAVE THE DATE SEPTEMBER 23, 2017
FOR OUR 55TH CLASS REUNION
IMPORTANT NOTICE
We have had some emails come back with incorrect addresses. Please check the list below to see if your name is listed. If so, please go to your profile and update your email. Don't forget to save your changes at the bottom of the page. If you are in touch with anyone on this list, please let them know they need to update their email address; as of now, we can no longer communicate via email with anyone listed.

John Nicholaids III, Elizabeth Anne Stacy Cooke, James Floyd Smith, Tina Davis Hopkins, David L Sparrow, James Edward Helms, Betty Sue Dyal Farrar, Marion Gay Little, Sherry Stegall Wuergler, Robert Banks Kirkpatrick, Martha Kanipe Cochran, Sylvia Jean Griffin Burns.

INFO THAT YOU SHOULD KNOW ABOUT OUR WEB SITE
PRIVACY NOTICE: All contact information (address, phone number, e-mail address) entered into this website will be kept confidential. It will not be shared or distributed. Your contact information is private: your street address, e-mail address, and phone number cannot be seen by the classmates unless you grant permission on your Profile. When someone clicks on your name, the only contact information they will see is your city and state and whatever information about yourself you choose to put on your Profile. Unless you explicitly grant your permission, your email address is not visible, although an email can be sent to you using the contact box at the bottom of your Profile page.
Email notifications from this web site: For those of you with spam blocking or email filtering capabilities, please add noreply@classcreator.net to your email account as a safe sender in order to receive email communication from this web site. We do not want to receive "bounce back" emails and don't want you to miss receiving emails from other classmates! :)
IF YOU KNOW ANYONE WHO HAS NOT JOINED OUR WEB SITE. PLEASE GET IN TOUCH WITH THEM AND ASK THEM TO JOIN. EFFECTIVE 1/1/14, WE WILL NO LONGER BE ABLE TO SEND EMAILS FROM THE WEB SITE TO NON-REGISTERED USERS DUE TO PRIVACY LAWS. REMEMBER OUR WEB SITE IS FREE TO ALL MEMBERS. IT IS SAFE AND CONTINUES TO BE A PRIVATE SOURCE OF COMMUNICATING WITH OUR CLASSMATES.
Classmate Hits 37,023
Please remember our classmates who may be
experiencing personal or family health problems. Keep them in your thoughts and prayers and stay in touch through our website.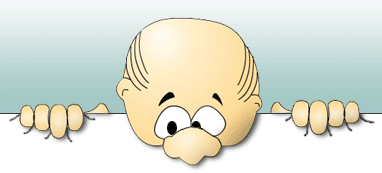 DON'T FORGET TO KEEP YOUR PROFILE UP TO DATE WITH YOUR CURRENT EMAIL ADDRESS

FOUR THINGS TO REMEMBER THAT YOU CANNOT RECOVER IN LIFE
1. THE STONE - after it's thrown
2. THE WORD - after it's said
3. THE OCCASION - after it's missed
4. THE TIME - after it's passed

NEW OPTIONS ARE NOW AVAILABLE. PLEASE GO TO YOUR PROFILE PAGE AND CHECK IT OUT. YOU CAN NOW POST "THEN, NOW AND YEARBOOK" PHOTOS AS WELL AS PERSONAL VIDEOS. DETAILS ON HOW TO POST ARE RIGHT AT YOUR FINGERTIPS. PLEASE GIVE US YOUR COMMENTS TO HELP US MAKE OUR WEB SITE FUN FOR ALL CLASSMATES.
SEND YOUR CLASSMATES A BIRTHDAY GREETING
HAPPY BIRTHDAY TO ALL OF OUR OCTOBER
CLASSMATES
10/1 KATHLEEN FUNDERBURKE (NUNNALLY)
10/2 GLORIA BENNETT (OWEN)
10/2 PAMELA HOUSE (BARNES)
10/7 M RICK DUKE III
10/7 LOIS HAGER (BYRD)
10/8 SHERRY STEGALL (WUERGLER)
10/9 RANDY HOWELL
10/10 RODNEY MILLER
10/11 PAT HEADEN JR
10/14 W BROOKS CULLINGFORD
10/14 L CLIFF HAMMOND
10/16 LOUISE GRAHAM (SHEYDA)
10/18 ROBERT LEE MILLS
10/21 J DOUGLAS EZELL
10/25 MARION PRAGER (ADAMS)
10/26 RICHARD M MINDAY
10/28 MELVIN ESTES
10/31 SHERRY DONALDSON BROWN-GILLELAND
ENJOY YOUR SPECIAL DAY!
We recently learned of two classmates who passed away in September.
Sally Ann Turner (Taylor) 9/17/16
Richard David Holbrooks 9/29/16