Garinger High School


GHS CLASS OF 1962

Unfortunately, we have just learned of Phil's passing
Obituary

Phylas Clayton "Phil" McCoy, Jr., 75, of Charlotte, N.C. passed away Thursday, February 7, 2019 at 11:05 P.M. at Levine-Dickson Hospice House-Aldersgate.
Survivors include his wife of 53 years, Peggy Broome McCoy; daughters, Shari McCoy Mudd and spouse, John and Angie McCoy; two grandsons, Dylan Holt and Ethan Mudd.
He was a United States Navy veteran and served 20 years. Mr. McCoy was a licensed Optician and owned his own business before moving on to work with Dr's Thomas and House before retirement. He loved camping. A service in celebration of his life will be held 11:30am Monday, February 11, 2019 in the chapel of J.B. Tallent Funeral Service with the Reverend Larry Dawalt, officiating. The family will receive friends from 10:30-11:30am, prior to the service.
In lieu of flowers, memorials may be made to Hospice and Palliative Care Charlotte Region, 7845 Little Avenue, Charlotte, N.C. 28226.
Stephen Craig Napier

Obituary

Steve left us peacefully in our arms on March 21, 2019. He was a wonderful father of Abbey and Tony, former husband and best friend to Brenda Napier-Apgar, best friends and brother to Dick Apgar, brother cousins, Chris Smoyer, Joe Napier and Bobby Van Brunt and sister cousin, Jeanie Bauman and sister, Helen Kennedy. Steve loved his sister-in-law, Donna T. Flowers and Aunt Lucy Deese and many close friends including Mike Treadway and Mitch but most of all his furry best friend, Harley.

A very special private service for Daddy will take place at a future date in a place that he loved for those he loved and those that loved him.

Rest in your new home in Heaven with our little boy, Timothy Craig Napier.

The family would like to give heartfelt thanks to Hospice and Palliative Care of Iredell County and Kindred Home Health Care.

"A dozen roses today...A dozen kisses tonight".

Cavin-Cook Funeral Home and Crematory is serving the Napier family. Condolences may be sent to the family at www.cavin-cook.com.
______

Please remember our classmates who may be

experiencing personal or family health problems. Keep them in your thoughts and prayers and stay in touch through our website.

____APRIL NOTICES____

SANDRA BOWERS WISEMAN'S HUSBAND, RONNIE PASSED AWAY APRIL 9, 2019

_________
IT IS SO EASY TO STAY IN TOUCH WITH
YOUR CLASSMATES THROUGH OUR WEBSITE....YOU CAN POST ANNOUNCEMENTS VIDEOS AND SO MUCH MORE THAN FACEBOOK...AND WITH TOTAL PRIVACY
___________

Please note

If your birthday is not listed in the upper right column of current month upcoming birthdays, please let me know.

____
WE LOOK FORWARD TO ALL
WEBSITE SUGGESTIONS.

EMAIL DIRECTLY (fjoycoble@gmail.com)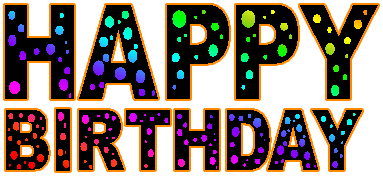 HAPPY BIRTHDAY TO OUR APRIL
CLASSMATES BE SURE TO SEND A BIRTHDAY MESSAGE
_________
DICK SPEIGHT 4/3
BEVERLY POOVEY (OXENDINE) 4/14
SHARON RANSON (THOMPSON) 4/15
JOYCE LEWIS (PIERCE) 4/17
ROSE CASHION (CLONINGER) 4/19
BARBARA ANNE WHERRY (MCGOARTY) 4/19
CYNTHIA CARLTON (SMITH) 4/21
ROBERT L EAGLE 4/22
JOY WOFFORD (COBLE) 4/23
MARSHA BROACH (GAITHER) 4/26
BRENDA LIGON (CLARK) 4/27
____________________________

DO YOU REMEMBER THESE ?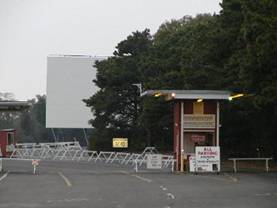 THIS MONTHS LAUGHS




IF YOU ARE IN TOUCH WITH ANY CLASSMATE WHO MAY NOT HAVE JOINED OUR WEB- SITE PLEASE SEND THEM OVER TO US....

INFO THAT YOU SHOULD KNOW ABOUT OUR WEB SITE
PRIVACY NOTICE: All contact information (address, phone number, e-mail address) entered into this website will be kept confidential. It will not be shared or distributed. Your contact information is private: your street address, e-mail address, and phone number cannot be seen by the classmates unless you grant permission on your Profile. When someone clicks on your name, the only contact information they will see is your city and state and whatever information about yourself you choose to put on your Profile. Unless you explicitly grant your permission, your email address is not visible, although an email can be sent to you using the contact box at the bottom of your Profile page.
Email notifications from this web site: For those of you with spam blocking or email filtering capabilities, please add noreply@classcreator.net to your email account as a safe sender in order to receive email communication from this web site. We do not want to receive "bounce back" emails and don't want you to miss receiving emails from other classmates! :)
IF YOU KNOW ANYONE WHO HAS NOT JOINED OUR WEB SITE. PLEASE GET IN TOUCH WITH THEM AND ASK THEM TO JOIN. EFFECTIVE 1/1/14, WE WILL NO LONGER BE ABLE TO SEND EMAILS FROM THE WEB SITE TO NON-REGISTERED USERS DUE TO PRIVACY LAWS. REMEMBER OUR WEB SITE IS FREE TO ALL MEMBERS. IT IS SAFE AND CONTINUES TO BE A PRIVATE SOURCE OF COMMUNICATING WITH OUR CLASSMATES.
Classmate Hits 60,111


KEEP YOUR PROFILE UP TO DATE WITH YOUR CURRENT EMAIL ADDRESS
We are unable to send you an email unless you update your email address.
Send Joy an email with questions

fjoycoble@gmail.com
FOUR THINGS TO REMEMBER THAT YOU CANNOT RECOVER IN LIFE
1. THE STONE - after it's thrown
2. THE WORD - after it's said
3. THE OCCASION - after it's missed
4. THE TIME - after it's passed
NEW OPTIONS ARE NOW AVAILABLE. PLEASE GO TO YOUR PROFILE PAGE AND CHECK IT OUT. YOU CAN NOW POST "THEN, NOW AND YEARBOOK" PHOTOS AS WELL AS PERSONAL VIDEOS. DETAILS ON HOW TO POST ARE RIGHT AT YOUR FINGERTIPS. PLEASE GIVE US YOUR COMMENTS TO HELP US MAKE OUR WEB SITE FUN FOR ALL CLASSMATES.
2018 GREAT IDEAS!!!!
Super dead-lock
Cut swim noodles in half and attach to wall of garage to protect car door
QUICK WAY TO SHARPEN YOUR SCISSORS

GREAT PLACE FOR HIDING A KEY
Glue a rock to top of empty pill bottle, place extra key and bury in the ground so that only the rock shows.