Garinger High School

______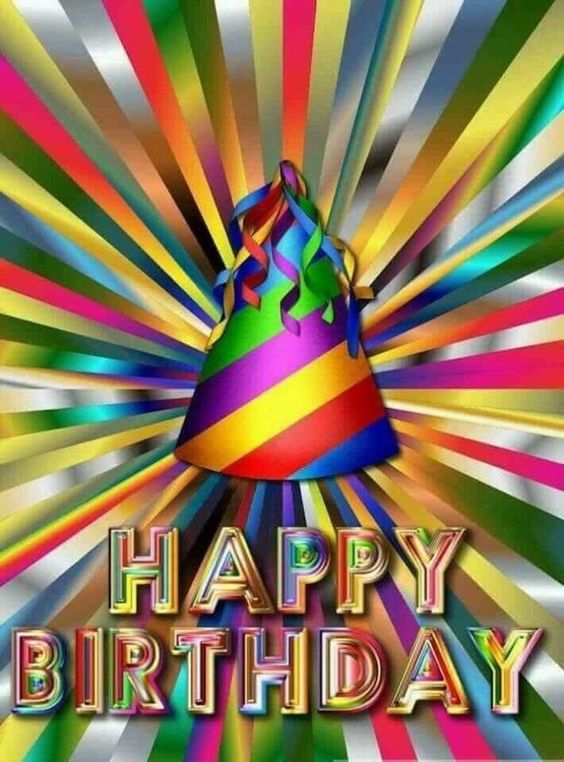 A VERY HAPPY BIRTHDAY TO OUR JULY BIRTHDAY CLASSMATES
PLEASE SEND A BIRTHDAY NOTE!!!
____________________
7/4 CAROL BLACK (SPRINKLE)
7/5 J DON ANDERSON
7/7 JUDY L MALLET (TODD)
7/10 JOHN H HOPKINS
7/12 JOANNE RUSHEN (HAMMOND)
7/15 H "JENKS" CALDWELL JR
7/16 SAMUEL G DELLINGER
7/17 PARKS O WILLIAMS JR
7/18 MERRITT BLALOCK
7/18C BERNARD WALKER
7/25 MARTHA PETREA (ORR)
7/26 R DAVID BAUCOM
7/27 GAIL BARKLEY (WEBB)
7/31 HOWARD R POINDEXTER
________
As much we wanted to move ahead with our "Birthday Party" event, the decision was reached to reschedule the party to September 19, 2020, the only date the venue is available. Rescheduling with the same venue avoids losing our Pre-paid Rental. The date is set and hopefully all concerns of the "V" word will be better understood.
Please mark your calendar for the rescheduled date. An email with this update and more will be mailed to each of you today and tomorrow.

Hilton Garden Inn, Charlotte Waverly will still be our "GO TO" Hotel for "Out or In-towners" overnight stay. We will keep you posted on details.
SPECIAL NOTE REGARDING EMAILS FROM THE WEBSITE
PLEASE CHECK YOU SPAM OR JUNK MAIL REGULARLY TO BE SURE YOUR EMAILS ARE NOT ENDING UP IN ONE OF THOSE MAIL BOXES. IF YOU DO FIND AN EMAIL FROM OUR WEBSITE IN SPAM OR JUNK, RIGHT CLICK THE EMAIL, WHEN THE LINK COMES UP SCROLL DOWN TO "JUNK" AND THEN CLICK ON "NOT JUNK". ALL FUTURE GHS EMAILS WILL THEN COME TO YOUR IN BOX. THIS IS CALLED "WHITE LISTING" THE SENDER.

SCROLL TO BOTTOM FOR GREAT IDEAS
PLEASE EMAIL JOY WITH YOUR IDEAS
*****************

HELP!!!! EMAILS ON THE BELOW CLASSMATES HAVE BEEN RETURNED TO US. WE NEED CURRENT EMAIL ADDRESSES IF YOU HAVE CONTACT WITH ANYONE PLEASE ASK THEM TO UPDATE THEIR PROFILE OR SEND US THEIR CURRENT EMAIL ADDRESS
BRENDA KAYE FINCHER (CULP)
MARY JANE WALSH (DELEEUW)
CARL ALLISON (AL) WILSON
GARY EUGENE GETTIS
BRENDA LLOYD BRAY (CARPENTER)
JAMES FLOYD SMITH
ELIZABETH ANNE STACY (COOKE)
MARY CELIA PICKENS (POORE)
DAVID LEWIS SPARROW
DANIEL KENNETH MEIGS JR
BETTY SUE DYAL (FARRAR)
MICHAEL NEAL LACKEY
JAMES EDWARD HELMS
MARIAN ELIZABETH GAY (LITTLE)
LAVINIA ANN SUTTON (HOOVER)
MARTHA FAYE KANIPE (COCHRAN)
SYLVIA JEAN GRIFFIN (BURNS)
________________
FOUR THINGS TO REMEMBER THAT YOU CANNOT RECOVER IN LIFE

1. THE STONE - after it's thrown

2. THE WORD - after it's said

3. THE OCCASION - after it's missed

4. THE TIME - after it's passed

IF YOU KNOW OF ANYONE WHO IS IN THE HOSPITAL OR EXPERIENCING HEALTH PROBLEMS LET US KNOW

_________
Please note

If your birthday is not listed in the upper right column of current month upcoming birthdays or listed below with current month's birthdays, please let me know.

____

WE LOOK FORWARD TO ALL
WEBSITE SUGGESTIONS.

EMAIL DIRECTLY (fjoycoble@gmail.com)
___________________________

THIS MONTHS LAUGHS




INFO THAT YOU SHOULD KNOW ABOUT OUR WEB SITE
PRIVACY NOTICE: All contact information (address, phone number, e-mail address) entered into this website will be kept confidential. It will not be shared or distributed. Your contact information is private: your street address, e-mail address, and phone number cannot be seen by the classmates unless you grant permission on your Profile. When someone clicks on your name, the only contact information they will see is your city and state and whatever information about yourself you choose to put on your Profile. Unless you explicitly grant your permission, your email address is not visible, although an email can be sent to you using the contact box at the bottom of your Profile page.
Email notifications from this web site: For those of you with spam blocking or email filtering capabilities, please add noreply@classcreator.net to your email account as a safe sender in order to receive email communication from this web site. We do not want to receive "bounce back" emails and don't want you to miss receiving emails from other classmates! :)
IF YOU KNOW ANYONE WHO HAS NOT JOINED OUR WEB SITE. PLEASE GET IN TOUCH WITH THEM AND ASK THEM TO JOIN. EFFECTIVE 1/1/14, WE WILL NO LONGER BE ABLE TO SEND EMAILS FROM THE WEB SITE TO NON-REGISTERED USERS DUE TO PRIVACY LAWS. REMEMBER OUR WEB SITE IS FREE TO ALL MEMBERS. IT IS SAFE AND CONTINUES TO BE A PRIVATE SOURCE OF COMMUNICATING WITH OUR CLASSMATES.
Classmate Hits 72,790

KEEP YOUR PROFILE UP TO DATE WITH YOUR CURRENT EMAIL ADDRESS
We are unable to send you an email unless you update your email address.
Send Joy an email with questions

fjoycoble@gmail.com
_________________________
NEW OPTIONS ARE NOW AVAILABLE. PLEASE GO TO YOUR PROFILE PAGE AND CHECK IT OUT. YOU CAN NOW POST "THEN, NOW AND YEARBOOK" PHOTOS AS WELL AS PERSONAL VIDEOS. DETAILS ON HOW TO POST ARE RIGHT AT YOUR FINGERTIPS. PLEASE GIVE US YOUR COMMENTS TO HELP US MAKE OUR WEB SITE FUN FOR ALL CLASSMATES.
_____________________
2019 GREAT IDEAS!!!!
COVER FLAPPER CHAIN WITH A STRAW TO KEEP STRAIGHT
_________
STORE PHONE ACCESSORIES IN EYEGLASS CASE
___________
MAKE A ROUTER COVER WITH BOOKS
__________
SWIM NOODLES TO KEEP BOOTS UPRIGHT
______________
LAST BUT NOT LEAST THE MOST POPULAR HACK

GREAT PLACE FOR HIDING A KEY
Glue a rock to top of empty pill bottle, place extra key and bury in the ground so that only the rock shows.