Garinger High School



A MESSAGE FROM '62 COMMITTEE MEMBER, BOB EAGLE
"Dear friends,
It is with joy and sadness that I share with you the news of our Mom's passing. She left this earthly sphere for her heavenly home on August 3rd at the age of 98 years, 9 months and 14 days.
Her earthly body has gone, but her spirit will live on for years to come. She was a wonderful person, who shared her love of life with as many people as possible.
Her memory will be around for a very long time. Many Native American tribes believe that as long as we say the departed's name, their memory will live on. With 2 surviving children, 3 grandchildren + spouses, and 11 great-grandchildren there is little doubt we will be saying her name and singing her praises for many years to come.
Her obituary will be published in the Charlotte Observer on Sunday, August 14th and Monday, August 15th.
Best regards,
Bob (Bobby)"
TOP LEFT BOBBY, LOWER RIGHT BOB'S SISTER AND MOM
THREE OF THE FIRST 5 RECIPIENTS OF BOB'S MOTHER'S CPCC FOUNDATION
THE "SYLVIA INGRAM EAGLE CHILDHOOD SCHOLARSHIP"
HAPPY BIRTHDAY!!!!
TO OUR AUGUST BIRTHDAY CLASSMATES
AUGUST ZODIAC SIGN
7/22 TO 8/22 - LEO
8/23 TO 9/21 - VIRGO
GEMSTONE - PERIDOT
BIRTHSTONES (3) GREEN PERIDOT, SARDONYX, SPINEL
FLOWER - GLADIOLUS AND POPPIES
8/5 ANN SUTTON (HOOVER)
8/7 DON H BLADEN
8/21 MARY B BROWN
8/21 DONALD C PHIPPS
8/22 JEAN COLLINS (DeARMON)
8/28 EUGENE (GENE) GILLELAND III
8/31 FRED D CLONINGER JR

UPCOMING HOLIDAYS
LABOR DAY 9/4
PATRIOT DAY 9/11
Friends make memories, The heart preserves them
_____________________
A friend is someone who does things that count, but never stops to count them
_________________________
TIME TO LAUGH

_____
It isn't always easy, but when you or a family member is not feeling well or when you have lost a loved one – We hope it helps to know others are thinking of you. The greatest healing therapy is love and friendship.
IF YOU KNOW OF GHS FRIEND WHO IS EXPERIENCING HEALTH PROBLEMS OR HAS LOST A LOVED ONE, LET US KNOW SO WE MAY ACKNOWLEDGE THROUGH EMAIL OR WEBSITE
________________________________________________________________________________

LETS TAKE A WALK DOWN MEMORY LANE
1962 At A

Glance
Cost of Living
Yearly Inflation Rate for the USA was 1.20%
Year End Close Dow Jones Industrial Average 652
Average Cost of new house $12,500.00
Average Income per year $5,556.00
Average monthly rent $110.00
Tuition to Harvard University $1,520.00
All Wheel Drive Scout off road $2,150.
Renault Import car $1,395.00
Average Cost of new car $3,125.00
Eggs per dozen 32 cents
Gas per Gallon 28 cents
Milk per Gallon 99 cents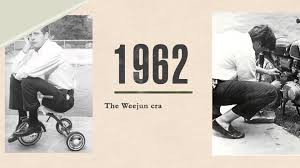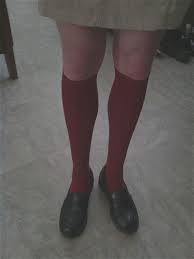 ______

____________________
_______
PLEASE CHECK YOU SPAM OR JUNK MAIL REGULARLY TO BE SURE YOUR EMAILS ARE NOT ENDING UP IN ONE OF THOSE MAIL BOXES. IF YOU DO FIND AN EMAIL FROM OUR WEBSITE IN SPAM OR JUNK, RIGHT CLICK THE EMAIL, WHEN THE LINK COMES UP SCROLL DOWN TO "JUNK" AND THEN CLICK ON "NOT JUNK". ALL FUTURE GHS EMAILS WILL THEN COME TO YOUR IN BOX. THIS IS CALLED "WHITE LISTING" THE SENDER.
IF YOU KNOW OF ANYONE WHO IS IN THE HOSPITAL OR EXPERIENCING HEALTH PROBLEMS LET US KNOW
_________
Please note

If your birthday is not listed in the upper right column of current month upcoming birthdays or listed below with current month's birthdays, please let me know.

____

WE LOOK FORWARD TO ALL
WEBSITE SUGGESTIONS.

EMAIL DIRECTLY (fjoycoble@gmail.com)
___________________________
THIS MONTHS LAUGHS





INFO THAT YOU SHOULD KNOW ABOUT OUR WEB SITE
PRIVACY NOTICE:

All contact information (address, phone number, e-mail address) entered into this website will be kept confidential. It will not be shared or distributed. Your contact information is private: your street address, e-mail address, and phone number cannot be seen by the classmates unless you grant permission on your Profile. When someone clicks on your name, the only contact information they will see is your city and state and whatever information about yourself you choose to put on your Profile. Unless you explicitly grant your permission, your email address is not visible, although an email can be sent to you using the contact box at the bottom of your Profile page.
Email notifications from this web site: For those of you with spam blocking or email filtering capabilities, please add noreply@classcreator.net to your email account as a safe sender in order to receive email communication from this web site. We do not want to receive "bounce back" emails and don't want you to miss receiving emails from other classmates! :)
Classmate Hits 103,258

KEEP YOUR PROFILE UP TO DATE WITH YOUR CURRENT EMAIL ADDRESS
We are unable to send you an email unless you update your email address.
Send Joy an email with questions

fjoycoble@gmail.com
_________________________
NEW OPTIONS ARE NOW AVAILABLE. PLEASE GO TO YOUR PROFILE PAGE AND CHECK IT OUT. YOU CAN NOW POST "THEN, NOW AND YEARBOOK" PHOTOS AS WELL AS PERSONAL VIDEOS. DETAILS ON HOW TO POST ARE RIGHT AT YOUR FINGERTIPS. PLEASE GIVE US YOUR COMMENTS TO HELP US MAKE OUR WEB SITE FUN FOR ALL CLASSMATES.
_____________________