Garinger High School


October 1962 GHS CLASSMATES
Kathy Funderburke (Nunnally) 10/1
Gloria Bennett (Owen) 10/2
Pamela Howuse (Barnes) 10/2
Phyllis Skidmore (Coe) 10/2
Maston (Rick) Duke III 10/7
Lois Hager (Byrd) 10/7
Mason W Daniels Jr 10/9
Randy Howell 10/9
Rodney J Miller 10/10
Patrick Headen Jr 10/11
Peggy Jo Sims (Cameron) 10/12
Wm Brooks Cullingford 10/14
L Cliff Hammond 10/14
Louise Graham (Sheyda) 10/16
Billy J Mills 10/18
J Douglas Ezell 10/21
Mary Alice Prager (Adams) 10/25
Richard M Minday 10/26
Melvin Estes 10/28
Sherry Donaldson (Brown-Gilleland) 10/31
Don't Forget to

SEND YOUR FRIEND A BIRTHDAY GREETING
ALWAYS IN OUR HEARTS, MINDS AND PRAYERS
We continue to acknowledge our
GHS 1962 Class Veterans during August
and acknowledge those who served in Vietnam
"Thank You" for your service
______________
Jim Austin US Army
Gordon Lewis Barber Navy Seabees
Roderick Y Beard USAF
Joseph R Beatty US Army
**Lanny W Belk Deceased USMC
Charles H Blankenship US Army
**Dan Bridges Deceased USCG
Harold "Jenks" Caldwell Jr US ANG
Wm Brooks Cullingford USAF
Samuel G Dellinger USMC
Edward C Downing Navy
**W Gerry Fogle Deceased US Army
Gary Eugene Gettis USMC
Johnny N Griffin USMC
D Patrick Headen Jr USAF
**Richard Wayne Hattrick Deceased USMC
**James Clarence Hord Deceased ISAF
Randy Howell US Army
Roberts B Kirkpatrick US Army
**Phylas C McCoy Jr Deceased US Navy
Billy John Mills US Army
**Robert L Mills Deceased US Army
James F Morrison USAF
George Mullis US Army
Charles R Pless USMC
Howard R Poindexter USNR
**Gene Jackson Deceased US Army
James F Routh USAF
Norman A Smith USNR
Dick Speight USAF
**Rodney L Stuart Deceased US Army
F Tommy Thompson USAF
Ronald L Underwood USAF
James A Wade Jr US Navy
Robert A Wall US Air Nat' Guard
Ron Webber USAF
Jack R Whitman USAF
Wm Butch Yandle USAF
Dean Berry Yemm Jr US Army
Guest Member: Mike Huston US Navy
__________
It isn't always easy, but when you or a family member is not feeling well or when you have lost a loved one – We hope it helps to know others are thinking of you. The greatest healing therapy is love and friendship.
IF YOU KNOW OF GHS FRIEND WHO IS EXPERIENCING HEALTH PROBLEMS OR HAS LOST A LOVED ONE, LET US KNOW SO WE MAY ACKNOWLEDGE THROUGH EMAIL OR WEBSITE
Friends make memories, The heart preserves them
_____________________
A friend is someone who does things that count, but never stops to count them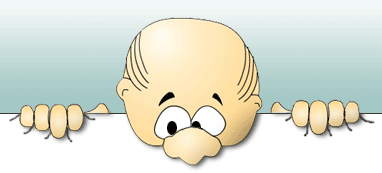 DON'T FOR GET TO SCROLL TO BOTTOM OF PAGE
TIME TO LAUGH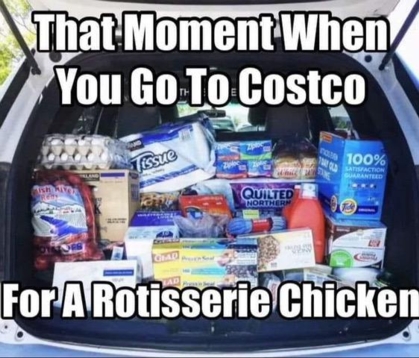 _____
________________________________________
LETS TAKE A WALK DOWN MEMORY LANE
1962 At A

Glance
Cost of Living
Yearly Inflation Rate for the USA was 1.20%
Year End Close Dow Jones Industrial Average 652
Average Cost of new house $12,500.00
Average Income per year $5,556.00
Average monthly rent $110.00
Tuition to Harvard University $1,520.00
All Wheel Drive Scout off road $2,150.
Renault Import car $1,395.00
Average Cost of new car $3,125.00
Eggs per dozen 32 cents
Gas per Gallon 28 cents
Milk per Gallon 99 cents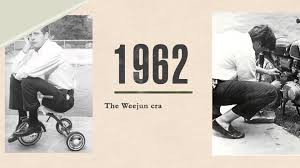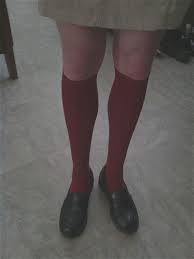 ______

____________________
_______
PLEASE CHECK YOU SPAM OR JUNK MAIL REGULARLY TO BE SURE YOUR EMAILS ARE NOT ENDING UP IN ONE OF THOSE MAIL BOXES. IF YOU DO FIND AN EMAIL FROM OUR WEBSITE IN SPAM OR JUNK, RIGHT CLICK THE EMAIL, WHEN THE LINK COMES UP SCROLL DOWN TO "JUNK" AND THEN CLICK ON "NOT JUNK". ALL FUTURE GHS EMAILS WILL THEN COME TO YOUR IN BOX. THIS IS CALLED "WHITE LISTING" THE SENDER.
IF YOU KNOW OF ANYONE WHO IS IN THE HOSPITAL OR EXPERIENCING HEALTH PROBLEMS LET US KNOW
_________
Please note

If your birthday is not listed in the upper right column of current month upcoming birthdays or listed below with current month's birthdays, please let me know.

____

WE LOOK FORWARD TO ALL
WEBSITE SUGGESTIONS.

EMAIL DIRECTLY (fjoycoble@gmail.com)
___________________________
THIS MONTHS LAUGHS





INFO THAT YOU SHOULD KNOW ABOUT OUR WEB SITE
PRIVACY NOTICE:

All contact information (address, phone number, e-mail address) entered into this website will be kept confidential. It will not be shared or distributed. Your contact information is private: your street address, e-mail address, and phone number cannot be seen by the classmates unless you grant permission on your Profile. When someone clicks on your name, the only contact information they will see is your city and state and whatever information about yourself you choose to put on your Profile. Unless you explicitly grant your permission, your email address is not visible, although an email can be sent to you using the contact box at the bottom of your Profile page.
Email notifications from this web site: For those of you with spam blocking or email filtering capabilities, please add noreply@classcreator.net to your email account as a safe sender in order to receive email communication from this web site. We do not want to receive "bounce back" emails and don't want you to miss receiving emails from other classmates! :)
Classmate Hits 119,308

KEEP YOUR PROFILE UP TO DATE WITH YOUR CURRENT EMAIL ADDRESS
We are unable to send you an email unless you update your email address.
Send Joy an email with questions

fjoycoble@gmail.com
_________________________
NEW OPTIONS ARE NOW AVAILABLE. PLEASE GO TO YOUR PROFILE PAGE AND CHECK IT OUT. YOU CAN NOW POST "THEN, NOW AND YEARBOOK" PHOTOS AS WELL AS PERSONAL VIDEOS. DETAILS ON HOW TO POST ARE RIGHT AT YOUR FINGERTIPS. PLEASE GIVE US YOUR COMMENTS TO HELP US MAKE OUR WEB SITE FUN FOR ALL CLASSMATES.
_____________________